2017 GCA report – Realities for suppliers – View from the bottom!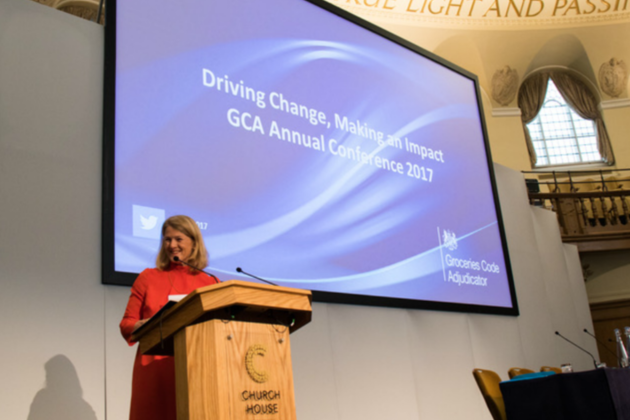 Following the GCA's ( Grocery Code Adjudicator)  annual 2016.17 report and June conference in London, it has been an interesting week, observing the industry commentary. Interesting we have seen little from the supply base so I would welcome your comment on the 2017 GCA report!
I would be the first to recognise progress and momentum , however what is clear to me is that both 'how the GSCoP code was written' and 'fear of retaliation' from retailers, for those that stick their head above the parapet, remain the two key issues that in part bring us here. That's over half (56%) of suppliers still experiencing issues 7 years on in 2016.17!
How GSCoP was written
Without doubt any code lacks teeth unless the MUST NOT aspects out way the often grey directional language areas used in the current code. This has resulted in a lack of understanding and'push back'from suppliers with retailers working around the issues e.g. "Required" appears in most aspects of the code, meaning that retailers can ask and apply normal commercial pressure but not duress, and suppliers do not have to agree. As a result we face ambiguity for suppliers when dealing with these areas. Forecasting, now top of the GCA's list, will help demonstrate how this grey legal speak in reality has seen retailers less than complaint or supply agreements amended to override what was in the code. The code clearly says! …."A Retailer must not, directly or indirectly, Require a Supplier predominantly to fund the costs of a Promotion. So that's reality and all clear then!
I can just see the picture 7 years ago, retailer lawyers and compliance experts consulting in the code, sat around the table negotiating on a  few MUST NOT  elements and embedding lots of 'grey language' and loop holes.  So perhaps its time to stop trying to interpret the code against a set of broadly grey statements,and make the MUST NOT areas broader?
 Fear of retaliation
And so to retaliation.Having worked with and trained many suppliers using live GSCoP issues,one question that always comes up is "are you willing to raise your head above the parapet?" For most suppliers or 90% ( YouGov 2017 report) the answer is NO given the fear of retaliation, and power balance that retailers hold on their business. Retailer claim to offer confidentiality when raising GSCoP issues, but in reality no one truly can secure this or remain anonymous. Suppliers fearful of PCR or post compliance retaliation ( you heard it here first!), will continue to result in a low number of actual issues raised.
As time passes we are slowly getting to the true issues at the cost of suppliers. This is not quick enough to reflect the help and support needed for most suppliers.Perhaps its time to look at a new set of safe houses for suppliers, with industry players that understand the commercial supplier issues and realities. Accept the low number of of issues raised is a reality but help make the GCA aware of the urgency and reality of these issues before they escalate. Unless we have a code that reflects what really happens when dealing with retailers, how they manage around this, fear of retaliation will always limit progress. Lets look at the safe house concept that captures independent early feedback on issues many of us know already exist!
So in summary
In the sort term, the reality is that suppliers will just have to get better at PUSHING BACK and ensuring we arm our people with firstly the knowledge, but secondly and most critically the behaviours and skills needed to proactively 'challenge' and PUSH BACK. Suppliers need to ensure we use the ambiguity of the code to our advantage, clarify what is truly being asked, and take our share of the value on offer . This requires a rigorous cross functional approach for all suppliers within supply and demand teams, that is led by 21st century customer management skills, tools and methodology.
The question is …..are you able to do this?
Paul from SmithCarey Training – a GCA listed GSCoP training supplier
.