How to present with impact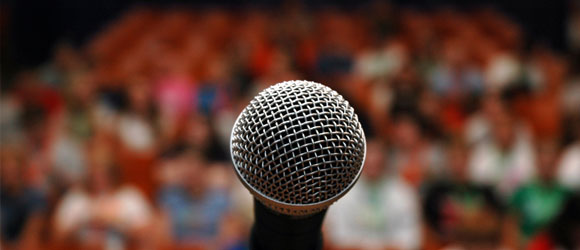 Presenting is often like marmite for people,
…..you either love it or you hate it. But regardless of loving or hating it, it can be a vital skill for the work environment and giving a good presentation can mean the different between getting or losing a client. But have you ever wondered how to present with impact, and what you could do to improve your presenting skills? How could you make your presentations have more impact in competitive FMCG industries? Here we list 5 great tips to remember when giving a presentation.
Look at the audience, and try to make eye contact with as many people as you can. Remember, you are talking to them, not at them. On that note, remember to speak as clearly as you can.
Don't read off a script! By reading a script you can come across as unprepared. Make sure you practice, practice and practice, not only will it help you come across as more confident as you won't need a script, knowing that you are going in prepared can really help calm your nerves.
Be interactive with your presentation, don't hesitate to point to key parts as you discuss them and a well-timed animation can make sure the audience is paying attention and absorb that crucial piece of information.
Make sure you keep to your timing, if the presentation is too short, you won't have enough time to clearly convey your message to the audience. If the presentation runs for too long, people will start to lose focus and won't take in the information you are providing after a while!
At the end of the presentation make sure to quickly skim over the most vital parts of your information, sometimes it can be good to refresh people's memories if you have a particularly heavy topic.
Let you personality and energy flow and above all smile – is often not what people say its how they said it that people remember! but for you both will be essential to creating effective impact!
Follow these basic tips to help improve your presenting skills and your confidence, but if you would like to really improve your presenting skills and want to find out how best to present with impact, then visit https://www.smithcarey.co.uk/portfolio/presenting-with-impact/ and get in touch with us via Paul@smithcarey.co.uk  or call Paul on 07786 745 615