Our Approach
Each application is reviewed in detail against the job and person in question and if you're a good match we'll then arrange to meet you in person to make sure it's the right opportunity for you and right fit with our client. By the end of our meeting you'll know our client's company inside and out, and judge whether you're right for the role. If you're happy and we're happy, we'll set up the interview.
Permanent FMCG Opportunities
Our team will support you every step of the way during the interview process. We will organise all interviews, ensure you receive a full briefing so that you will be clear what is expected. As part of our 'personal touch' you will always receive very direct, open and honest feedback on your performance throughout the entire interview process and offer you impartial advice on your career roadmap and personal development.
Interim FMCG Opportunties
For Interim recruitment the whole process happens much quicker as there is usually a more immediate need to fill a job vacancy. Therefore, it is not always practical to meet in person with candidates first. On submission of your Interim application and assuming that you have the requisite skills and experience we will contact you by phone to discuss the specifics of the job role and your immediate availability. If appropriate, your papers will then be submitted to our client for consideration and interview.
Let us help you find the job you've always wanted. See recent jobs or talk to our team.
"I just wanted to say thank you to Maria for all her help in securing my latest position as Sales Controller.   Maria kept me informed throughout the whole process, she was available to catch-up outside of working hours and gave lots of helpful advice on the whole recruitment process.   I would thoroughly recommend Maria and SmithCarey's services to any prospective candidates or clients.  All the very best for the future and I will stay in touch" – James, April 2022

'From the first conversation about the role, Maria was informative, honest and quick to respond to my questions. I received all the relevant information in good time, and through differing methods of communication, to ensure that the latest information was sent as soon as possible. I had to make a decision between 2 roles, and Maria was able to get the last element of information I required within a very short timeframe to make sure I could make the right decision. I would thoroughly recommend SmithCarey to anyone' – Andrew, February 2022

I'd like to recommend the service I received from Mark Smith at SmithCarey 100%. What I loved the most about working with Mark was that I really felt that he understood both my requirements and those of the client. He gave me some really great tips and information which I have no doubt, helped me to secure my new job. Mark is undoubtedly a very experienced recruiter and I'm extremely grateful to have crossed paths with him. Davina - January 2022

I recently had the pleasure of working alongside Maria at SmithCarey who, after one initial informal call took the time to understand what I was looking for in my professional future along with the situation I was currently in. Within a half hour of speaking with Maria she was very sincere and honest about the positions best suited to me. There was full transparency about my strengths and weaknesses as well as opportunities for growth and potential. Within two days, Maria had put me forward for the first potential job, within a week the employer had replied to arrange an initial interview. Maria has been a life line staying with me throughout the entire process, regularly checking in, providing support and advice, interview techniques and practice competency questions - I'm happy to say, thanks to Maria and SmithCarey, I will be starting the new year with a new company and a new role – Manraaj, December 2021

'I found the recruitment process very quick and positive with the help of Maria. She was great and very helpful. Communication was on point and I was placed in the job quite quickly. I've been employed now for 3 months with no regrets. Would definitely recommend ' – Ieva, November 2021

'I had a great experience with SmithCarey whilst going through my job application. Maria was attentive and efficient, taking the time to understand my experience on regular phone calls and being the key driver in landing me the initial interview. Maria supported me through every step of the process and also offered me invaluable advice and support when reviewing my final task work. Overall I had a really positive experience and wouldn't hesitate to recommend Maria or SmithCarey' – Sophie, November, 2021

"I was recently represented by Maria of SmithCarey and was successful in landing my new role. Throughout the process, Maria was incredibly supportive and all communications were clear and timely. Maria was on hand to help out when I thought that I was going to be late for my first interview due to traffic problems! I cannot recommend Maria and SmithCarey highly enough. It was a privilege to be represented by such a professional organisation. Thank you Maria and SmithCarey." Richard (Nov 2021)

If you are in doubt about where to go to in search of your dream job, I could not recommend highly enough Maria. From my very first call with her, she was extremely professional. She asked all the right questions. She was very punctual and straight to the point. She was encouraging and gave me the boost of confidence I needed. I was invited to an interview just a few days after applying for a job on the SmithCarey website. Maria provided all the necessary information about the recruiting company and gave me a few good tips, which helped me to succeed in the job interview. The proof is in the pudding – the day after the interview, Maria called me with the good news of the job offer. Even after being offered the job, she was still there to guide me through the whole procedure leading up to signing the employment contract. On a personal level, Maria is very polite, friendly and positive. She made the whole experience of applying for and getting a job extremely enjoyable. I would recommend her to all my friends. I will definitely use her services again in the future if I ever need to. – Olga (Nov 2021)

It has been a lovely experience to communicate with SmithCarey. Maria was very enthusiastic and helpful while I was applying for this position and preparing for the interview. Skills and support have been provided to me during the whole process. And it was a delight to have a chat at each stage. I really appreciate the help from SmithCarey!' – Audrey (October 2021)

'The recruitment process with Maria at SmithCarey was a fresh of breath air! Maria was a pleasure to liaise with and effectively communicated the client brief across to me. She was responsive and managed my expectations at all stages – you'd be surprised how hard this is to find amongst recruiters. Best of all, Maria has placed me in a great job and company, so thanks!' - Lydia

'Smith Carey recently placed me in a 12 month fixed term contract. I have found them to be supportive throughout the process, both in terms of preparing me for interviews and in managing my requests where I was requesting flexibility from the client company - for example, contract duration and package. Nothing was too much trouble for Maria and she kept me updated throughout. I would have no hesitation in working with them again. Highly recommended. Rosie (June 2021)

I have recently worked with Smith Carey in successfully securing a new role and this is no small way down to the support that Maria gave. I was given a detailed brief and a huge amount of advice that stemmed from Maria's insight into the company. Throughout the application and interview process Maria seemed genuinely eager for me to do well and offered great support to ensure I did which, ultimately, helped build my confidence at each stage. Without hesitation I would most highly recommend Smith Carey - Stewart (April 2021)

I was recommended by a friend within the industry to touch base with Maria based on a glowing review. From the offset, Maria has been a fantastic recruiter to work with, open, honest and incredibly diligent. Maria set up a preliminary interview in order to really understand my skill set and aspirations, prior to setting up my first stage interview with the potential employer. She offered me helpful and constructive feedback along with support on the layout of my CV ahead of the interview. I believe this ultimately helped me to secure the job. Maria is the best recruiter I have worked with. I would highly recommend her to anyone truly looking for the right move with both the employer and employee's interests at heart. All the best - Nicole

"After never dealing with a recruitment agency/ agent, I was unsure what to expect, I was extremely impressed with Mark and his approach. He has helped me find my dream role and next step in my career. He is honest and ensures you are well informed and prepared at every step. Thanks Mark! Emily - July 2020"

Would just like to thank Mark and his team for finding me my perfect role. I felt very prepared from the beginning as Mark took the time to talk me through the company, their expectations and responsibilities of the role. He made sure the role was the right fit for me, and kept me updated throughout the whole process. Thank you again Mark, can't wait to start the next stage of my career, and it's thanks to you! - Rachael (June 2020)

I just wanted to say thanks to Maria for her support as I worked through my recent application for the Senior NAM post. I greatly appreciated Maria's honesty, clarity and prompt updates, including her phone call late on a Friday afternoon, when she was actually away on a long weekend break. I'm settling in well and feel confident that this will prove a good move for both parties. All the very best - Billy (December 2019)

I cannot recommend Smith Carey more highly, Mark was incredibly helpful and professional. He invested a lot his time to get to know me and where I would like to go with my career, as well as ensuring my CV was perfect and I was fully prepared ahead of both of my interviews. He was attentive and answered my questions promptly and I was fortunate to have a job within 2 weeks of our first meeting! - Becky

Maria provided me with excellent briefing/background information of the company & products before the interview plus she kept me in the loop throughout the recruitment process. Overall, Maria is very impressive, professional and extremely responsive to queries. I really enjoyed working with her. Highly recommended! - Shoeb (October 2019)

Maria from SmithCarey is the main reason why I landed my new role. She has been very professional, patient and took time to get to know me, my experience and what I was looking for in a career. Even though I was not actively looking for a new job Maria helped me find an organisation and a role which seem to be a much better fit for me and my goals. Thank you!  - Rafal

Maria was fantastic throughout my whole application process. She was a pleasure to talk to and gave me excellent advice which I feel ultimately helped me to secure the role. Maria provided in-sight into the business and provided excellent interview tips that helped me to feel confident for each stage of the application process. Her support was invaluable, and I can't thank her enough for helping me find the perfect role - Zoe

I would like to say 'thank you' Maria for how you handled the screening / first interview process. You have been open, honest and kept me updated all the way through – it has been a breath of fresh air in today's recruitment market – Simon

Mark's attention to detail and application from initial contact, up to and including job offer was exceptional. The confidence he instilled in me for initial interview had me feeing, he ACTUALLY wanted me to be successful. His personable approach was so refreshing in what can be in essence 'a numbers game' for recruiters. My new employers also think very highly of Mark as he is an expert in his field, concise, to the point and a delight to work with. Thank you for all your help - Ash

I found working with Mark to be a very positive experience when assessing my career options. Mark took the time to understand what I was about, what I was looking for, and then only put me forward for roles in which he felt mutual synergies existed. I really felt that Mark understood the businesses that he represented, but also me as an individual. I see Mark as an expert in his field and would not hesitate to work with him in the future - James

I started my new job this week and they are a really nice bunch of people. Thanks for all your help and support Maria in finding me a job I know I'm going to enjoy - Kate

Thanks so much for your feedback on my CV Maria, I really appreciate it. My CV definitely needs changing as I am getting little response for anything I apply for. Really value your opinion and thanks again for reviewing for me - Mike

From a Candidate who has worked for a major a FMCG business for 18 years I have found SmithCarey and especially Mark a privilege to work with. From the initial conversation by telephone and the one to one interview the professional approach has been first class. I have found my perfect role within four weeks of searching. The support and direction being something I have found very refreshing in the current climate - Darrell

I have received personal coaching from Smith Carey, this has significantly opened my eyes to unlock my talents and potential. Operating now at a more senior level, the coaching has allowed me to move from challenging our previous strategy to bringing teams together to help develop out future strategies and this is now the most rewarding part of my current role - Clare

A job well done! Many thanks SmithCarey for all your help and advice with securing my perfect role. Right from the initial conversation you identified my suitability for the company and the position. The company information and job spec was clearly defined which really assisted in my preparation for the interview process. You kept me informed throughout with honest feedback. I would certainly recommend you to both clients and candidates with the confidence that you will supply a best in class FMCG recruitment experience - Ben

I found SmithCarey refreshingly different, hard working and most of all honest. Most of this can only really be ascertained after the dust has settled. I was lucky enough to deal with Mark Smith which also partly explains to me why this is such an excellent run company - Clive

At a time when I had been made redundant, I lost all of my confidence and you really helped boost that, particularly with the belief that I could move into a sector that other recruiters had said I wouldn't be able to get into - so thank you! Your service is fantastic, with the personal touch that makes all of the difference rather than just being another candidate or a CV in a huge pile! I will be recommending you to any of my friends that are looking for their next placement. Thank you for believing in me - Julia

From a candidate perspective, working with SmithCarey has been a unique experience. Based on cultural fit, integrity and Mark's inate ability to understand the clients business and turn their brief into the person with the best fit. They have stood out above any other executive search agency by treating the client as a person and being honest at all times. The process was handled with complete professionalism based on total commitment to both parties. They have provided invaluable support and reassurance in every detail at every stage - Christina

I found SmithCarey to be extremely professional in all my dealings with them. They went to great lengths to find out what it was I was looking for to ensure the best fit for available job roles. The opportunity to meet with them and chat about the job available and obtain unbiased details of the role and people I would be working with was invaluable in helping me to make my decison and ultimately ensured no-ones time was wasted. I wouldn't hesitate in recommending their services to friends - Caroline

Mark and Colin offered their services as a sounding board when I began looking for a new challenge. They were as good as their word, and I consulted with them to get to a decision on a few positions, including the one I ultimately secured. All of this was done without SmithCarey being involved in that role, so they provided this service without earning a penny - Steve

I found Mark Smith exceptionally professional in all my dealings with him, and felt well informed throughout my selection process. Without doubt, I wouldn't have been successful in gaining my current role without the guidance and support I received from SmithCarey - Stuart

My experience with SmithCarey was an enriching path of apprenticeship, the professionalism and coaching in every single meeting that I had was fundamental for the success on my job search. SmithCarey is much more than a recruitment company, the honesty and integrity in all meetings and the constant information and feedback make the job recruitment process for the candidate a totally satisfying experience. Finally I want to highlight the true interest that SmithCarey put to understanding what the candidate is looking for and to match that with what the company needs, resulting on a great outcome. Congratulations to this great Team - Gustavo

The impressive fact for SmithCarey is their understanding. They understand the markets they work in, they understand the businesses they are recruiting for, and most importantly they understand the requirements of their candidates. In my experience this understanding allows them to recruit the right person in the right position - Simon

It was nice to work with a recruitment consultancy that really made the extra effort to understand exactly what I was looking for. Throughout all stages of the recruitment process, they kept me well informed and went that extra step to ensure that the job was right for me. The support and focus to detail throughout was exceptional. I would have no hesitation whatsoever to recommend SmithCarey to others - Rob

I have always found the knowledge, advice and professionalism offered by SmithCarey to be first class. Always acting with both integrity and honesty is highly reassuring in this market and with such a wide range of major clients you can be sure that this is only possible through the quality of service in all areas from the team. The personal touch and coaching offered helps candidates prepare appropriately to truly meet their needs and get the right job, whilst also satisfying the needs of the employers - Steve

I had moved to London without having any prior UK or global work experience, and was finding it extremely tough to find a good opportunity. What makes Smith Carey different is that they genuinely appreciated my 6 years of prior experience and outlined roles for me within my field of interest. I found them to be honest, encouraging and extremely helpful in their approach. In less than 3 months since my shift, I found the right role! Thank you so much - my shift to London would not have been smooth without your help. I would definitely recommend your services to all my friends - Dhriti

I first contacted Mark Smith upon recommendation in 2014 after returning from Australia where I had been residing for the past 3 years. Mark was clearly knowledgeable of the FMCG industry, but furthermore he was interested in exactly what my motivations were and what would be of interest to me. He quickly identified a realistic career path for me to follow and gave me the tools to obtain a role in FMCG. I would have no hesitation in recommending Mark and his team in the future and he would be the first person I contact should I require recruitment services again in the future - Ben

Having made the decision to further my career elsewhere, I started to contact several different recruitment agencies. However, there was only one stand out agency that I would recommend. When Smith Carey first contacted me and wanted a face-to-face meeting, I was a bit reluctant given the long drive required. I could not shout loudly enough about how beneficial that meeting was. They took the time to understand me and my needs but also gave me direct, constructive feedback that proved crucial when it came to interviews with prospective employers. Smith Carey are a friendly and personal agency and I will definitely be keeping in touch in the future - Jonathan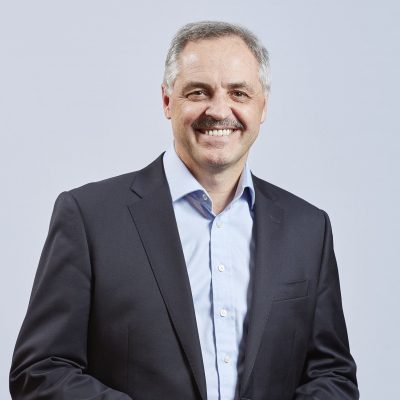 Director Recruitment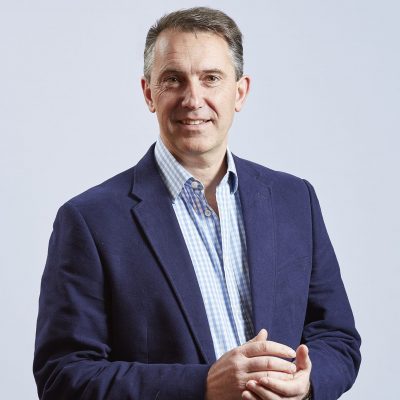 Director Training and Consultancy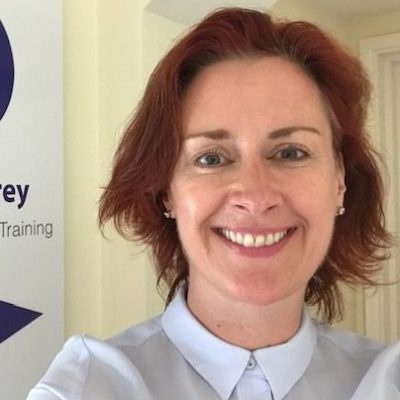 Director Recruitment