Our Approach

SmithCarey Training have a successful track record in developing and delivering 'personalised client specific training and coaching programmes' that deliver results and embedded skills and behaviour change. In addition, we recognise the need for fast track targeted skill development courses that form our Commercial Academy 'Open course programme', designed to help individuals develop their essential commercial skills.
Your personalised programme will be aligned to your business and capability strategy and could include:
○ Competency development and delivery
○ Full training needs review and prioritisation tools
○ Highly effective face to face and E-learning training delivered by our experts
○ Targeted coaching to support individual 'fast track' development and talent
○ Effective embedding of the skills and our SmithCarey toolkits
How do we target the right skills and capability levels?
We use '3 key principles to help ensure we build a long term programme, refresh the core skills and stretch the people beyond their current capabilities – 'Raise their bar'.  These are – Foundation, Activator and Xcellerate.
Smith Carey are an important partner within our International Sales Academy program. They understand and support our need for a truly tailor made approach, whatever the subject, to ensure the value of any coaching is fully maximized and achieves positive behavior change - David

Colin brought alive the scenarios for our negotiation course through a mix of on the job experiences and theory, which ensured we took the learning on board.  The team now have a set of tools which we regularly use to guide our negotiations and planning, and Colin's encouragement of sharing learning's continues within the team! - Kate

Smith Carey have been working in partnership for almost 3 years now.  This has enabled us to benchmark our teams against a clear set of commercial competencies, and to design and implement a bespoke training and development program.  This tailored approach is already yielding benefits, and we are now into our third phase. I can recommend their methods 100% - Commercial Director

Smith Carey have run a series of courses for our commercial teams and I have found them to be really energizing and thought provoking.   Happy to say that the energy has not been lost after the courses have ended and real life intervenes, thanks to embedding sessions and a strong focus on role play to reinforce behavioural change

We were very pleased with the level of professionalism and integrity delivered by SmithCarey in their training programme, as well as their attention to detail - MD, FMCG

I have been in sales for over 20 years and have been on countless sales training courses.  Some outsourced and some internal.  With the vast majority after a couple of weeks you find yourself going back into your usual habits whether they be good or bad, however I feel completely differently about this course.  Overall the course has definitely made a difference

I have worked with SmithCarey for a number of years and specifically with Paul Carey.  Paul has provided me a service specifically around training sales teams to deliver successful cost price increases.  Paul understands the market and how buyers think and makes it his job to really understand and tailor the training around specific business challenges. SmithCarey really deliver 'best in class' training. Head of Sales

Smith Carey have and continue to deliver successful courses and workshops for the Dr. Oetker International Sales Academy (ISA).  Their ability to convert a brief in to a practical, targeted and effective tailor-made workshop is well proven and a key reason they are an important partner in the Dr. Oetker ISA Program - Sales Director at Dr Oetker

I have used Smith Carey training several times to help the Commercial team .   From junior Commercial Managers to experienced Controllers they have always provided excellent skills and frameworks which we have adapted in day to day work life. Smith Carey were able to bespoke the training to our needs  covering basic selling fundamentals, through to negotiation using real buyers in role plays.  They also developed bespoke sales competencies working with the team .  I wouldn't hesitate in recommending them to others Commercial Director

If you thought a whole day session with your team on Competition Law would have the effect of just putting barriers in the way of growing your business, think again. Our whole day session was delivered to our National Account Team which was described as being an excellent day by all participants. Aside from the positive feedback we received, which was mostly about how enjoyable it was (yes I know the law enjoyable!), We have already begun to see value added to the business agreements that are being negotiated within one week of that session with Paul and Malcolm. We believe that we have had excellent value for money and that the ROI will be easily attained in the first year. Sales Director Drinks

Sales Director - FMCG Cider

We have been working with SmithCarey over the past 4 years within the area commercial Negotiations and Business Account Management through to capability profile and development. The bespoke service, skill set, challenge and commitment from the team at SmithCarey has been 1st class. They have really grown to understand our business and our needs within the commercial world of consumer healthcare, working across a range of channels and routes to market, this has been key to the results that we have achieved over our time working with them and will continue to benefit from in the future - Sales Director

Sales Director - Bayer UK

I have both used and participated in a number of training programmes developed and supported by Paul & the team at SmithCarey, I have found them to be dynamic motivating and above all have equipped me and my teams to deal with difficult situations & negotiations. Having first experienced this training as a Snr Business Manager I am now rolling a version of this training programme out across Europe – it has become my standard for Negotiation Training. Director, Customer Effectiveness Programmes - Healthcare OTC

Director Customer Effectiveness Programmes - Bayer

I have found SmithCarey very professional and practical in their approach and application. They have taken the time to understand our business, industry and the capabilities of our people. This approach delivered a Selling and Negotiation course structure that helped accelerate the development of our commercial team whilst helping the business as a whole set clear milestones in place to further develop as a team - Director of Sales

Director of Sales - Moy Park

Having identified the need to fully comply with the Competition law requirements Paul Carey from SmithCarey brought together a first class training and compliance programme across the total business. Their clear assessment and understanding of the Aunt Bessies business needs has led us to a policy and procedure review and has now established new standards. The use of the an experienced lawyer and the practical yet challenging training, has brought to life the realities and helped establish an effective compliance level, whilst at the same time support the team in being able to confidently work effectively within the law. An excellent SmithCarey programme - fully recommend! - Finance Director, Frozen Food

Finance Director - William Jackson

Smith Carey have been excellent in understanding the needs of the business, and developing a programme which changes our approach and the mind set of our team members. We saw an immediate rise in motivation and productivity after the training. I find the Smith Carey ComSell \ ComNeg approach and training one of the most practical and readily applicable training programmes, I have ever been involved with! Retail Formula - Not only is the delivery well structured and comprehensive, they built the content around any specific needs we had \ have as a business, essentially giving us a tailor-made training solution Managing Director at FMCG Drinks Company

MD - FMCG Drinks company

Having worked in partnership with SmithCarey training for a number of years, we have successfully created a winning partnership based on mutual trust and respect. Our programmes have included the development of key leadership and technical commercial skills across the teams linked to our strategic vision. Through their aligned approach, closely working across all levels, they have successfully helped establish the new benchmark standards and ensured this is delivered in a collaborative and practical way. They continue to exceed expectations through their clear needs assessment, personalised programme design, face to face expertise and open client review process. HR - Frozen Foods

Head of HR - Aunt Bessies

Straight talking, highly experienced team that deliver over and above expectations... most of all they listen!

HR - Aunt Bessies

We have just completed a major training and development programme that has changed our whole approach to working with customers - MD Branded FMCG, Food and Drinks

MD - SHS Sales & Marketing

SmithCarey have provided an excellent tailored 4 stage development programme for our Sales and Customer Marketing operations.

Deputy MD - SSL International

World class facilitation and input into the PDP process - Head of HR, Major FMCG

Head of HR - FMCG

We approached SmithCarey to support them in upskilling their colleagues across a number of functions in the area of Competition Law, Corporate Compliance and GSCOP. Despite the subject matter being rather dry, with a necessary focus on the requisite legal obligations and requirements, SmithCarey as a team did a fantastic job in delivering an engaging, informative and stimulating training programme. The programme was structured in such a way as to ensure that the correct level of detail and intensity was relevant to the audience and the feedback from participants across all functions was universally positive. Without question I would recommend Paul Carey, whose approach has been understanding, collaborative, confident and insightful throughout - Director

Dr. Oetker

Director of Sales (Ambient & Frozen)
The team you meet led by your 'Client Training Director' will be the team that develops and delivers your programme. We recognise that no one person can stimulate and meet all the your needs, so depending on your needs, we will bring together our team of commercial experts and training specialists who will help you see things from 'both sides of the fence'.  Our team of exerts include experienced buyers and commercial managers, brand and own label Sellers and Negotiators, Category and Shopper specialists, impact and soft skills experts, as well as our Competition and GSCOP lawyer.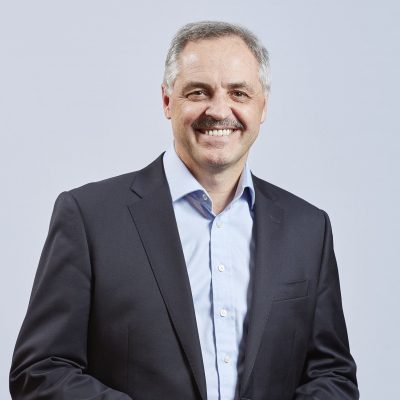 Director Recruitment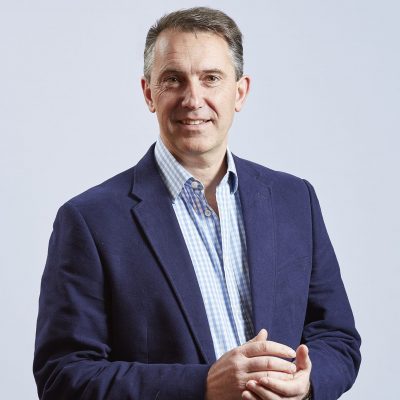 Director Training and Consultancy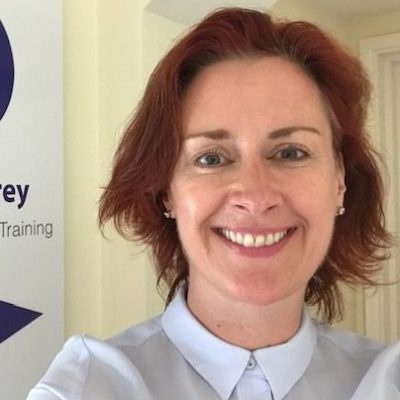 Director Recruitment